If you wish to change your subscription term (eg: 2 years instead of 1 year), or change your membership from Print + Digital to Digital-only or vice versa, you can change this in My Account. Go to the 'Memberships' tab and click 'Upgrade' next to your membership.

Select the membership option you would prefer, and then click 'Submit':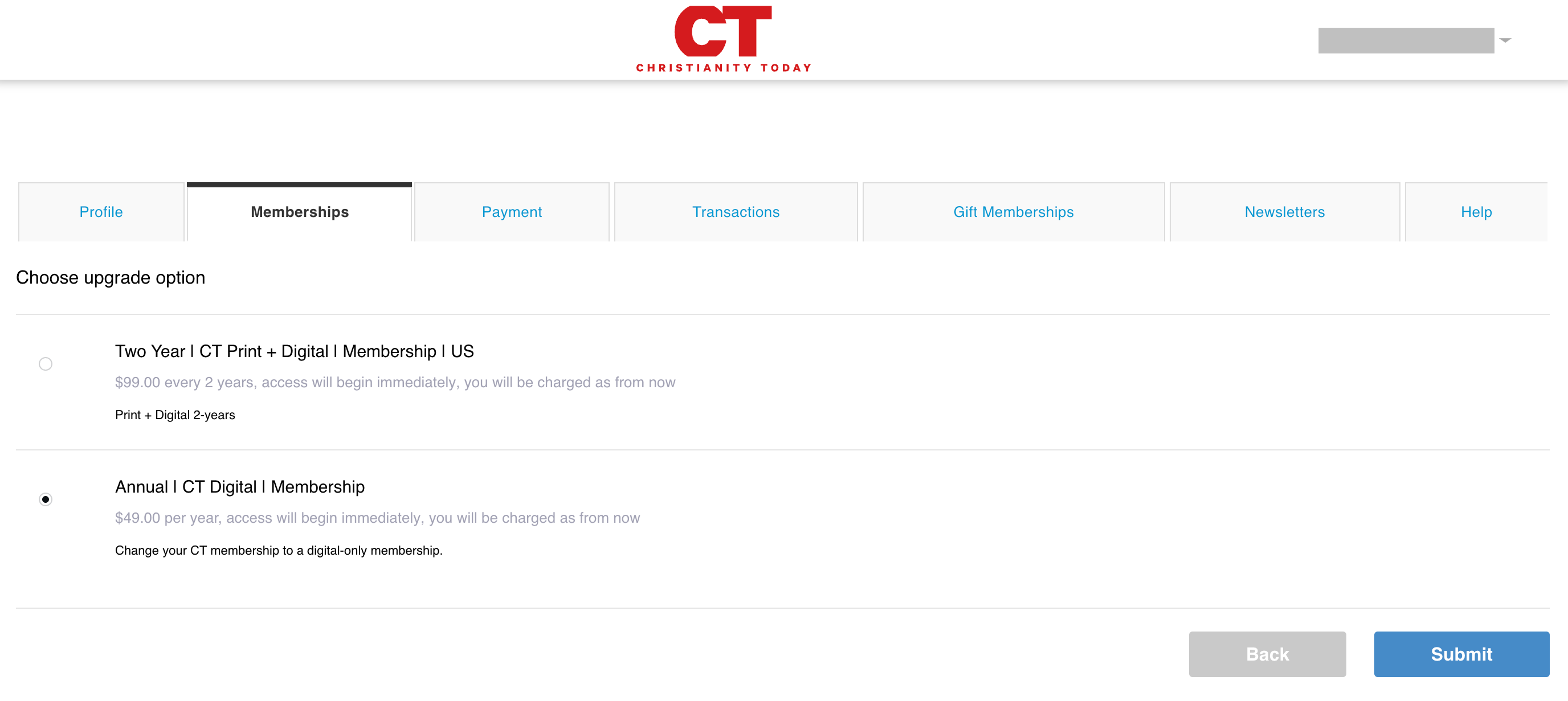 You will then see a summary of the changes. The price difference between your original membership and the new one will be calculated and you will be refunded or charged the difference. Review and then click 'Submit' to confirm:

If you need further assistance, fill out a Contact Us form, or email us at help@christianitytoday.com.