If you just subscribed to Christianity Today. You should receive an email receipt in the first 24 hours (it should be the second email you receive after the first one about online access). The subject will be something like "Thank you for subscribing to Christianity Today". If you are an international subscriber, it may take more than 24 hours for you to receive this email receipt.
If you cannot find or did not receive the email, you can access the receipt after logging in at ChristianityToday.com/CustomerCare. Under the Subscription you subscribed to, open up the other options menu and select "Order Receipt".
Mobile view: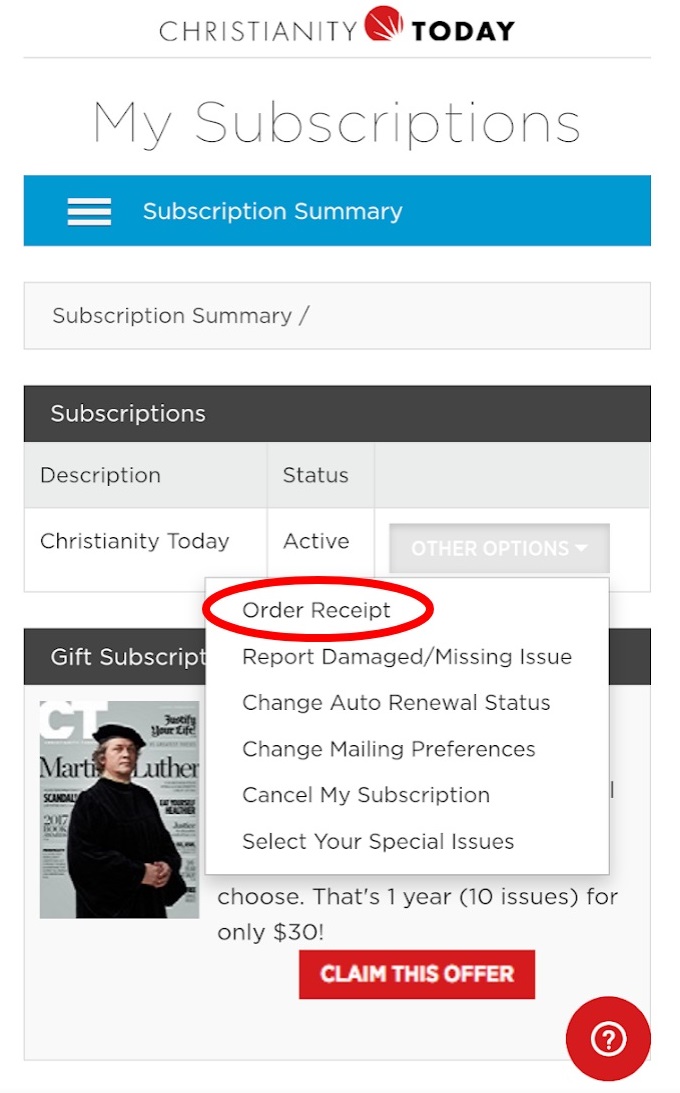 Desktop view:

Click the print icon to print the receipt.

If you are having trouble accessing your receipt in customer care and cannot find the email, feel free to contact us and we can create a receipt for you.