If you are on one of our email lists and wish to opt-out/unsubscribe of all promotional emails from Christianity Today or 3rd party sponsors, you can do so on My Account under the "Email Newsletters" tab. After you log in for the email you wish to opt-out for, go to the bottom of the list and toggle off the "Promotional Mailings" list to "No".
Newsletters Tab on My Account: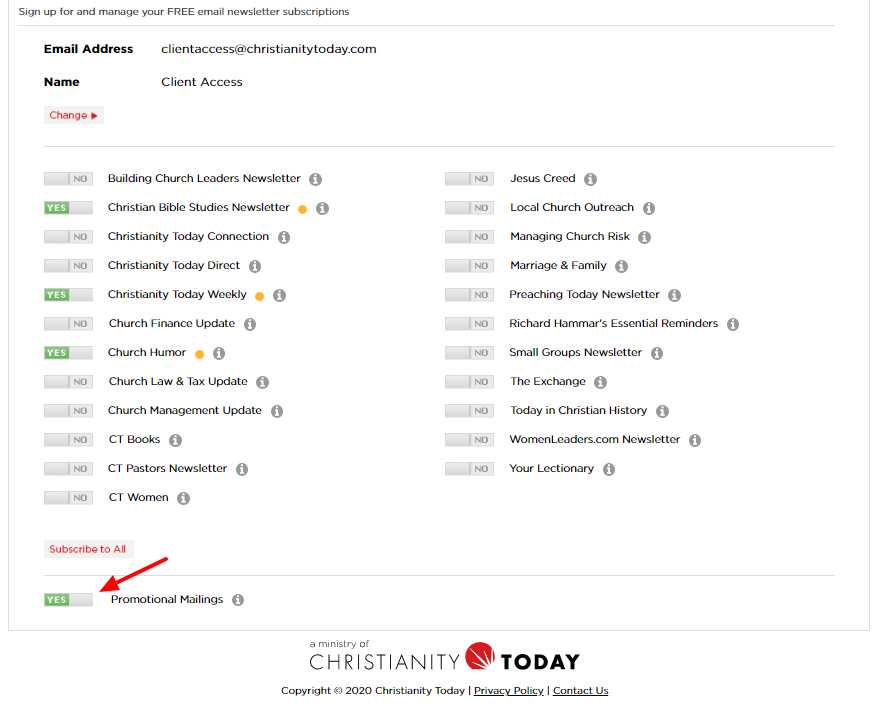 If you receive print promotional mailings from us, you can contact us here or call us at 1-877-247-4787, and we will be sure to put you on a "Do Not Promote" mailings list.