When someone purchases a gift subscription for you, you will receive an email with instructions and a link for redeeming your subscription: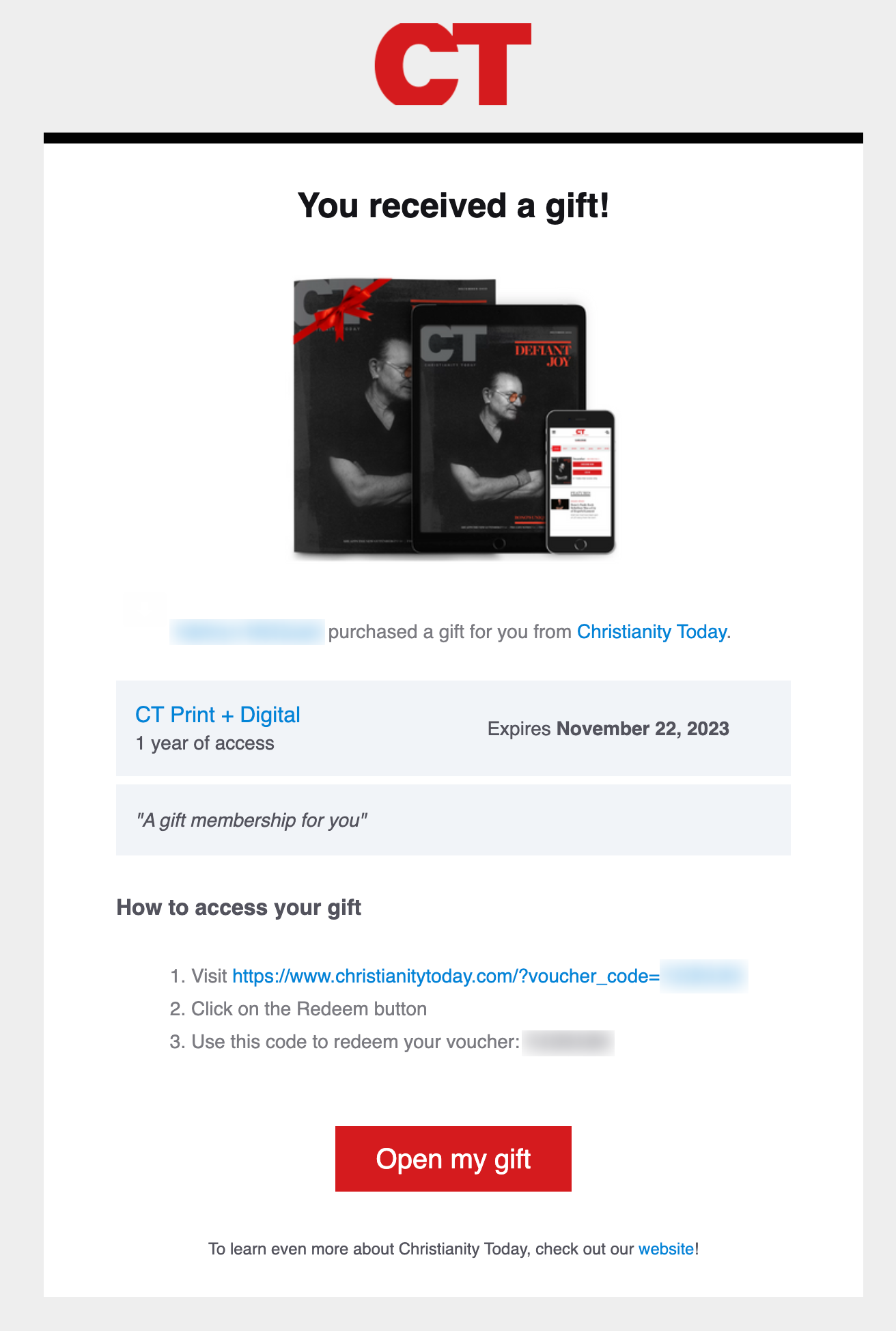 Click the link in the email and you will be taken to our website to log in, or set up an email and password if you do not already have an account with us. You will then see a prompt for redeeming the gift: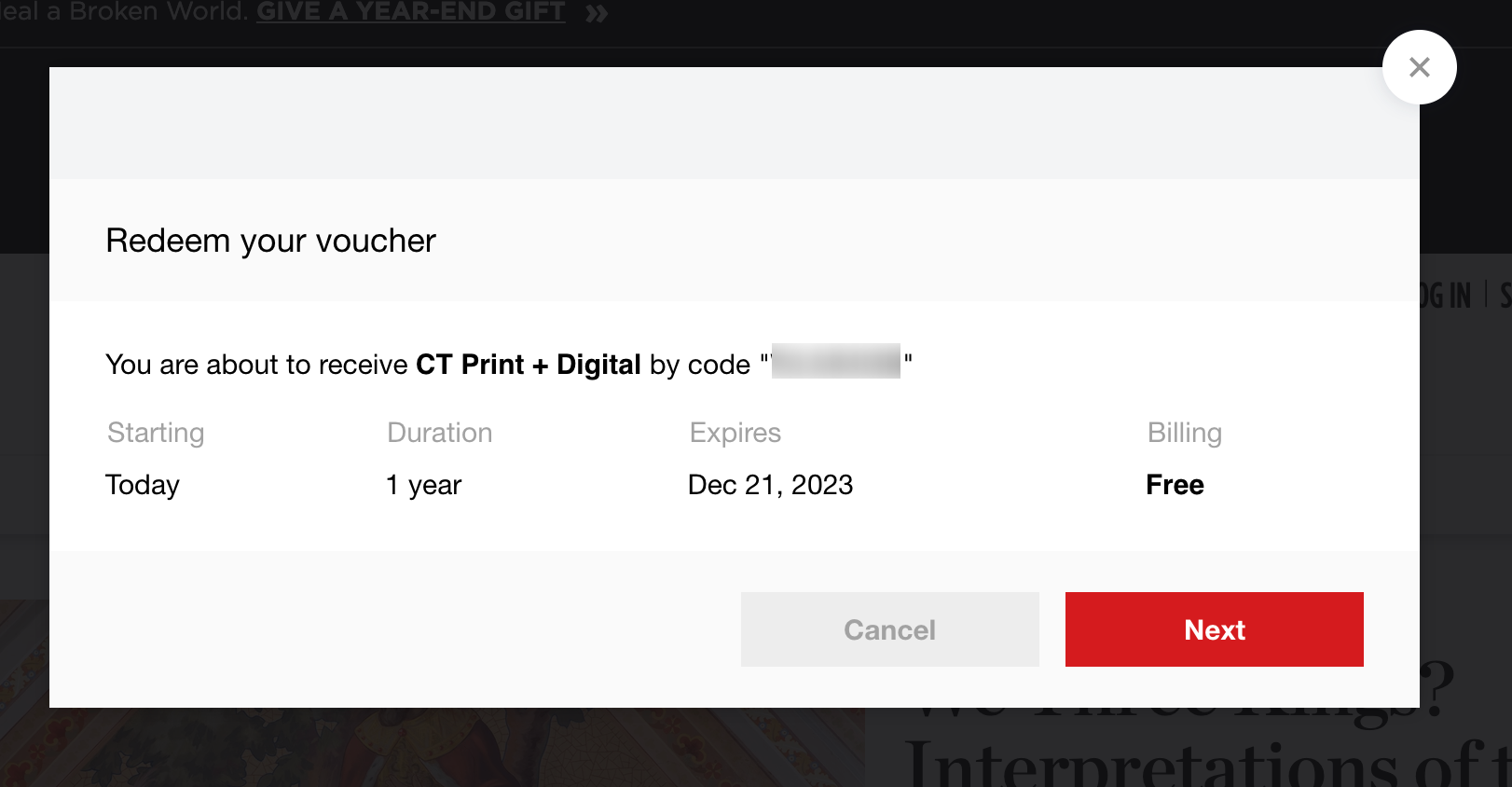 Click next, and you will have the opportunity to confirm your mailing address (if it is a print subscription).
After redeeming your gift, you will instantly have full access to ChristianityToday.com. Please allow up to four to six weeks for delivery of your first print issue for a Print & Digital subscription.
If you are having trouble redeeming your gift subscription you can contact us here.